PEMBERIAN PATEN OBAT-OBATAN DAN PEMENUHAN HAK ASASI MANUSIA TERHADAP KESEHATAN DI INDONESIA
Keywords:
Human Rights, Pharmaceuticals Patents, Health
Abstract
Patent which one part of the IPR, are legal protection for inventor of an invention both process and product in the field of technology that can be applied in industry. Granting of patents in the pharmaceutical field impact on the high price of the medicines, it affects of public to access health right which a part of human rights. Based on it, the government should be protecting business interests (private) coincide with the protection, respect and fulfillment of the interests of public health (public health). The problem approach in this study normatively by using secondary data is used as supporting data. The requirements and procedure for patent applications are found in Article 24 paragraph (1) of the Patent Law including those granted based on the application. Procedures and descriptions of registered patents are also regulated as fulfilling prior priority rights for inventors who register their inventions. Priority rights also apply to foreigners who are members of the Paris Convention provided for in Article 1 number 12 of the Patent Law. Article 36 paragraphs (1) and (2) of the Health Law state that the Government has an obligation to guarantee the availability, equity and affordability of health supplies, especially essential medicines. Medicine is part of the needs of the wider community which is also an obligation of the Government to fulfill the right to health as part of human rights.
Downloads
Download data is not yet available.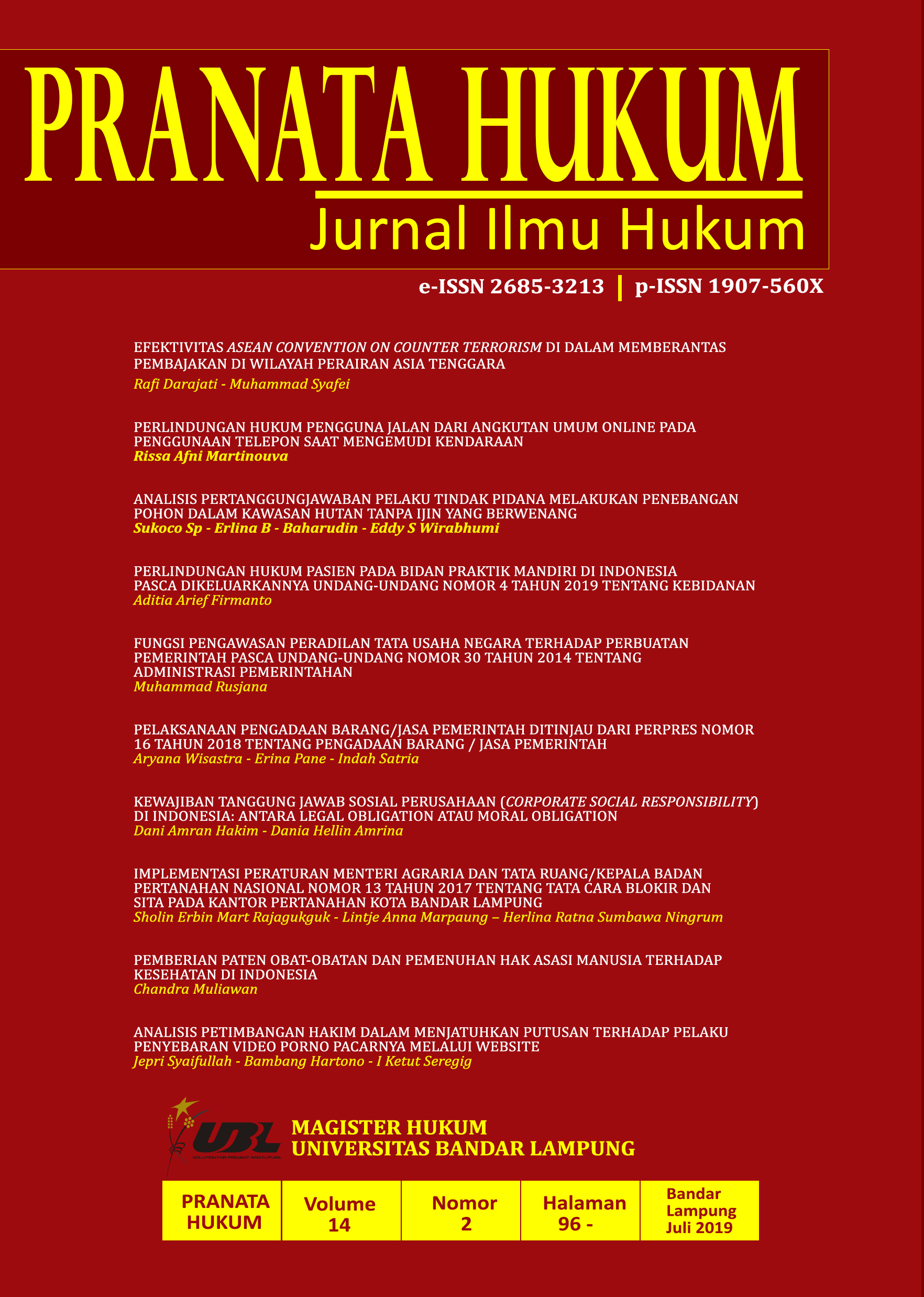 Downloads