PERLINDUNGAN HUKUM PASIEN PADA BIDAN PRAKTIK MANDIRI DI INDONESIA PASCA DIKELUARKANNYA UNDANG-UNDANG NOMOR 4 TAHUN 2019 TENTANG KEBIDANAN
Keywords:
legal protection, patient, midwife private-practice
Abstract
Legal protection to patient is a theory explained that there are efforts to protect someone's importance by allocating a power to him for acting in its own importance. One of law's characteristics and goals were to give legal protection and guidance to society. Form of  legal protection for patient who feel disadvantaged from medical service of Midwife Private-Practice was that there were an effort for preventif law and represif law. According to statue law No. 4 years 2019 about Midwife, legal protection to patient were written on section 61 and section 62, with given penalties on section 41 and section 45. Indonesian Midwife Association's role were doing a preventif monitoring, which monitoring that were done before a government's provision or decree were issued to minimum mistakes and disadvantages in organization's activities. IBI has assignments and responsibilities to protect and control midwife's service quality, also midwife's dedication to their proffesion continuously. IBI did their preventif monitoring by doing  assessment of midwife's scholarly abilities and skills, also their competencies when they submitted permission to practice's lisence by giving a recommendation private-pratice letter. Besides, IBI also must monitored midwife's compliance to their ethics proffesion and their capability to run private-practice through divisions, areas, and groups' meetings, also monitoring midwife's service execution by doing workshop and colloquium. Meanwhile, represif monitoring were done according to statue law No. 4 years 2019 about Midwife section 44 and section 4, from giving administration penalties, like direct warning and written warning, administration fine, to revoke midwife's private-practice license.     
Downloads
Download data is not yet available.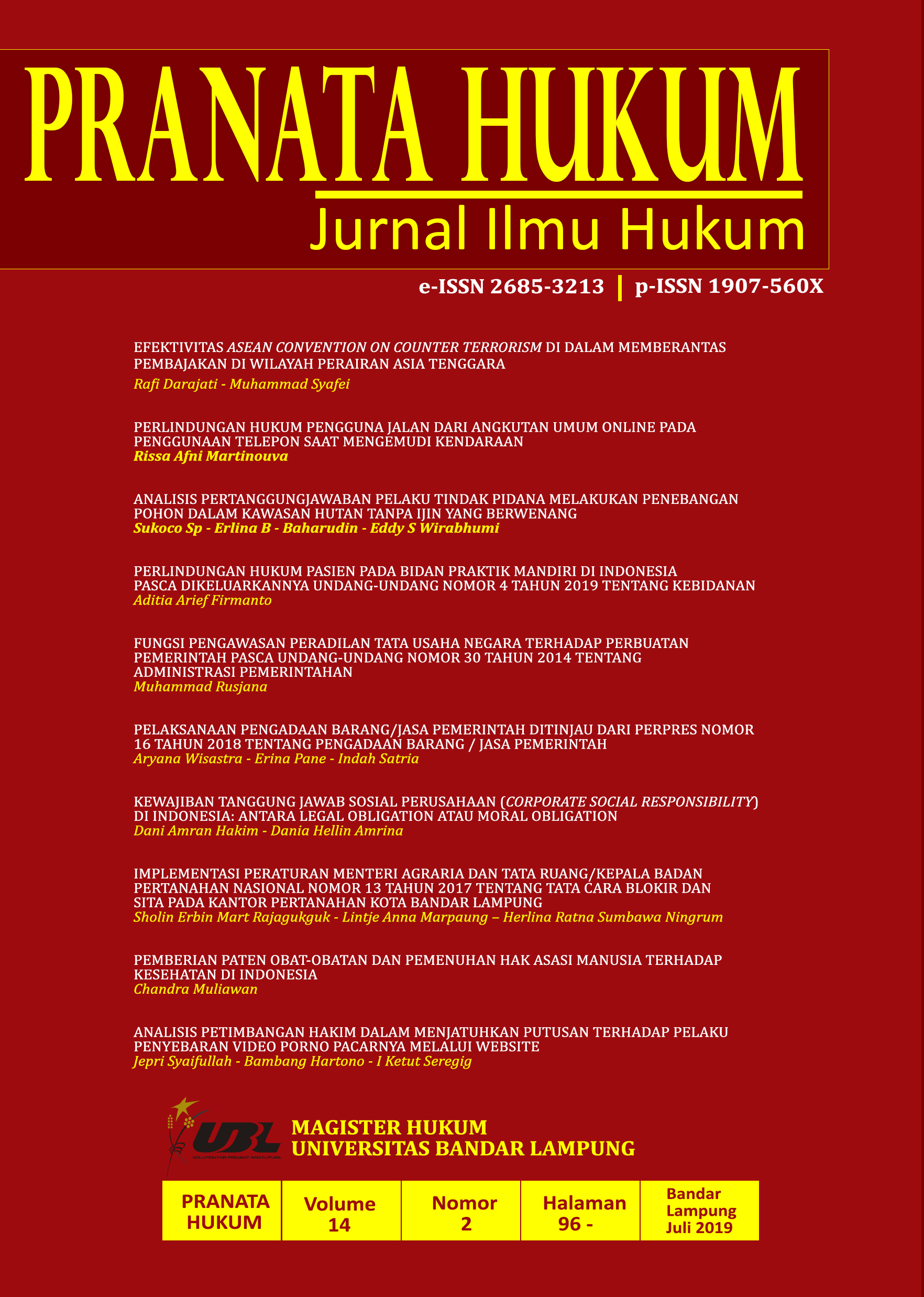 Downloads