KEWAJIBAN TANGGUNG JAWAB SOSIAL PERUSAHAAN (CORPORATE SOCIAL RESPONSIBILITY) DI INDONESIA: ANTARA LEGAL OBLIGATION ATAU MORAL OBLIGATION
Keywords:
Company, legal obligation, Corporate Social Responsibility.
Abstract
Corporate Social responsibility is the corporate social responsibility of the Community and the environment beyond economic responsibility. Corporate Social Responsibility is initially based on ethical and moral values, i.e. the company is considered unethical when enjoying great gains, while the environment is broken and the community is ignored or harmed by its rights. The implementation of CSR in Indonesia began at the time of Law No. 40 year 2007 about the limited liability company. However, the implementation of the CSR stipulated in Article 74 Act No. 40 year 2007 concerning the limited liability company shall cause inconsistency with the preceding provisions, as stipulated in article 1 Figure 3 of Law No. 40 year 2007 on Limited liability company. This is seen from the difference of basic concept to the social responsibility of the original social responsibility (moral obligation), as stated in article 1 Number 3 UUPT, become legal obligation (legal obligation) in article 74 Law number 40 year 2007 about the limited liability company. In addition, no provisions on sanctions for those who do not implement CSR in Law No. 40 year 2007 about the limited liability company also provide legal uncertainty in the implementation of CSR.
Downloads
Download data is not yet available.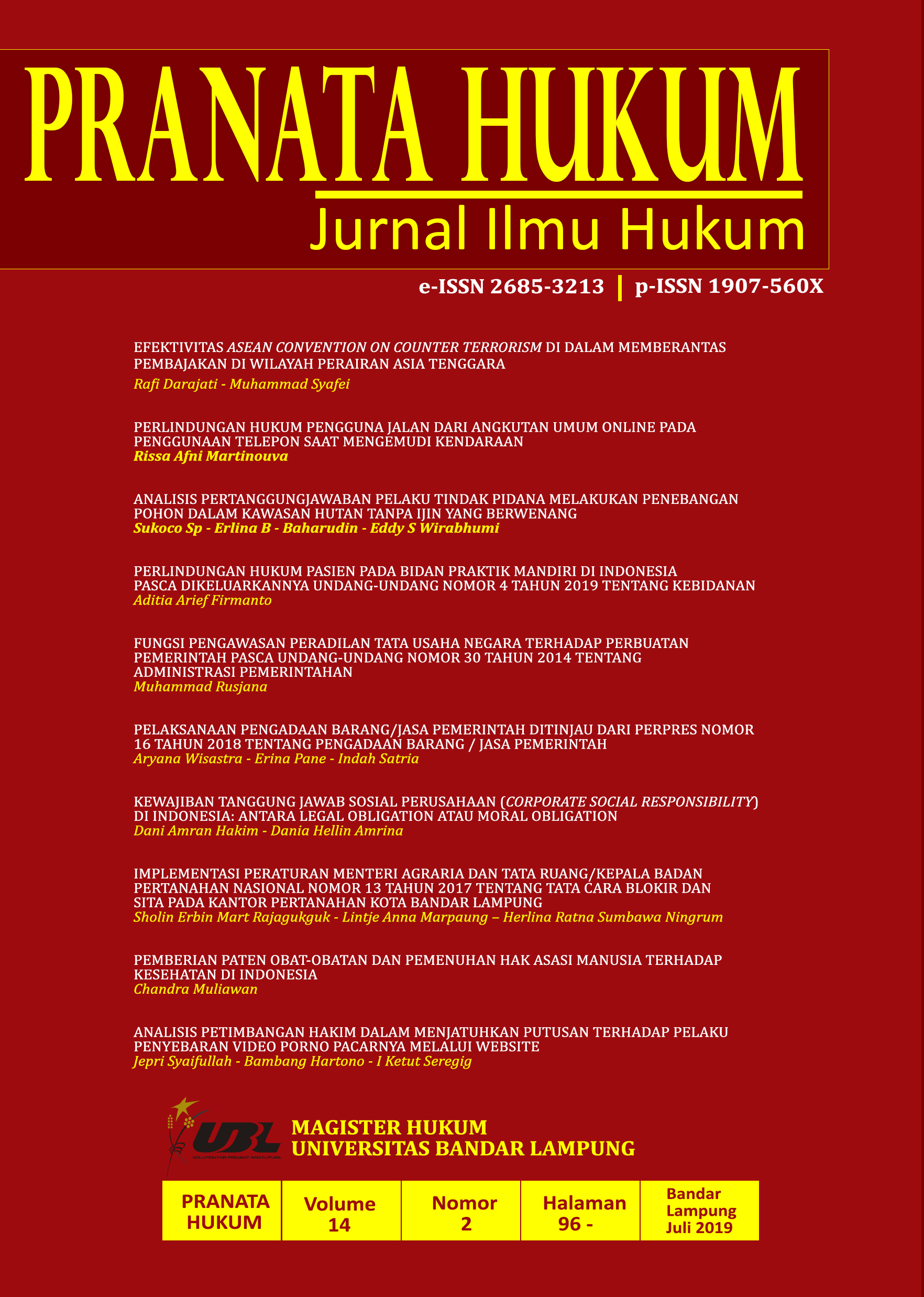 Downloads