PERLINDUNGAN HUKUM PENGGUNA JALAN DARI ANGKUTAN UMUM ONLINE PADA PENGGUNAAN TELEPON SAAT MENGEMUDI KENDARAAN
Keywords:
online, public transportation, road users.
Abstract
Public transportation at this time was modified by ordering technology that can be ordered online. The process of ordering this transportation tool is through an application on a smartphone or android mobile phone. Online public transportation must still comply with traffic rules. Road users other than online public transportation must also be given legal protection and together enjoy the convenience of means of traffic. The research method used is normative juridical and observation. The reason for legal protection is given to road users because as citizens who have the right to enjoy the comfort and safety of public shared road facilities. Observations made that with the attachment of communication devices on public transport online this proves the telephone is used while driving a vehicle. Communicating via telephone while driving a vehicle will cause an accident that will harm other road users. Legal protection for road users is clearly enforced through Law No. 22 of 2009 concerning LLAJ against the prohibition for motorists who carry out other activities or are affected by a situation that results in a concentration disturbance. Online motorcycle taxis should be disciplined so as not to use a telephone when driving a vehicle. The government needs to provide legal protection for road users from online public transportation in the form of a ban on the use of telephones while driving.
Downloads
Download data is not yet available.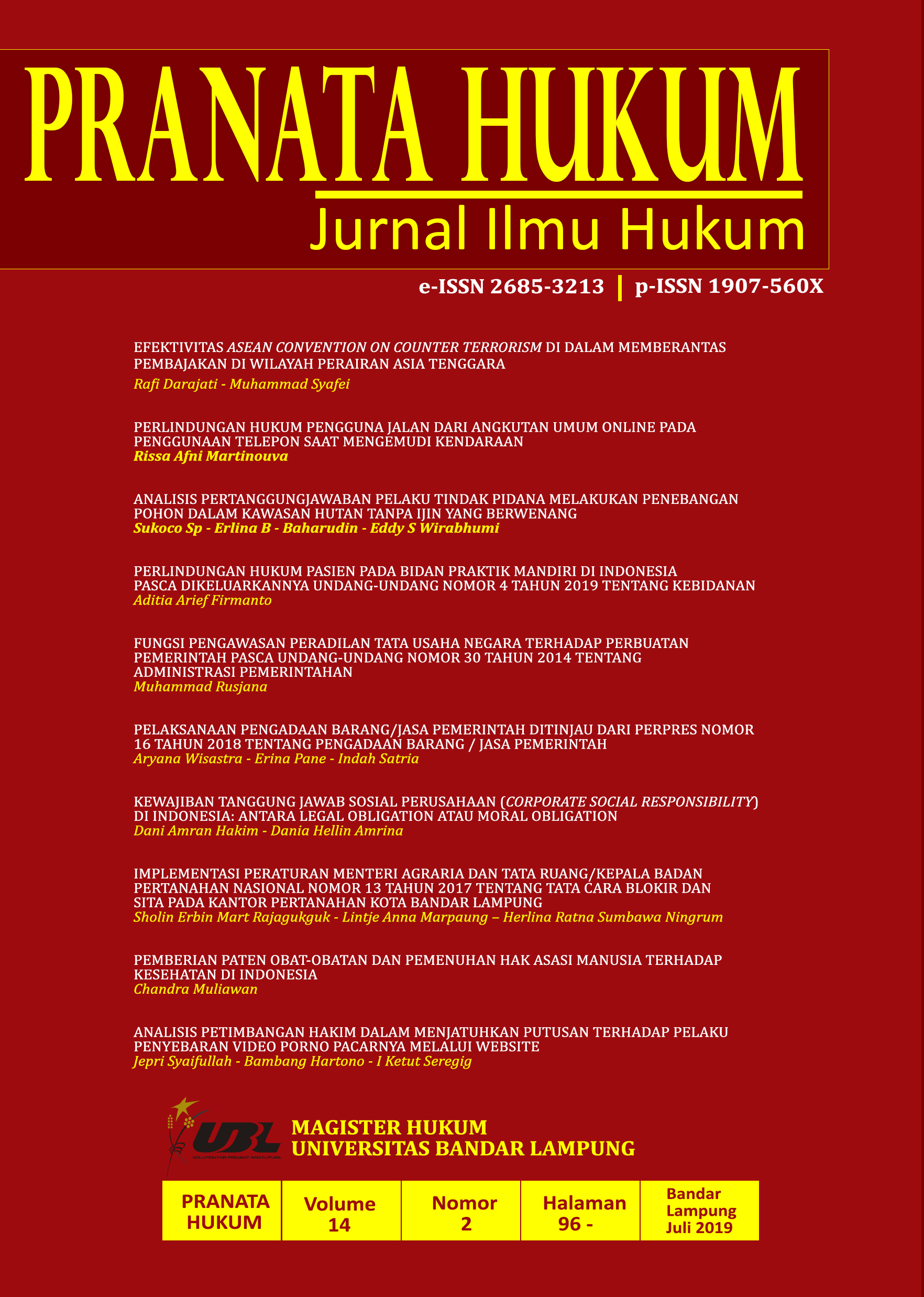 Downloads