THE URGENCY OF REGIONAL REGULATIONS IN REALIZING DISASTER RESILIENT VILLAGES IN SOUTH LAMPUNG DISTRICT
Keywords:
Urgency, Village, Village Regulations, Resilient Disaster
Abstract
This research examines the urgency of Village Regulations as a basis To realize
disaster resilient villages based on the understanding that villages as community disaster resilents, this research will identify village regulations as potential legal instruments governing disaster risk management. The research methods used are normative and empirical research, while data collection required will be carried out through studies. document. The results show that village regulations are a legal instrument needed to implement disaster resilient communities, village regulations serve as the basis for strengthening disaster resilient villages and serve as guidelines in communities at village level resilient to disasters, village regulations are also the key to overcoming community vulnerability to disasters Basically, the risk is managed through strengthening coordination and increasing the capacity of village government officials. This research was conducted in South Lampung Regency in a village that was affected by the 2018 tsunami disaster. The contribution of this research is to encourage the village government as the leading government organizing entity to build disaster awareness through village regulations as a legal instrument to form a disaster management-based framework.
Downloads
Download data is not yet available.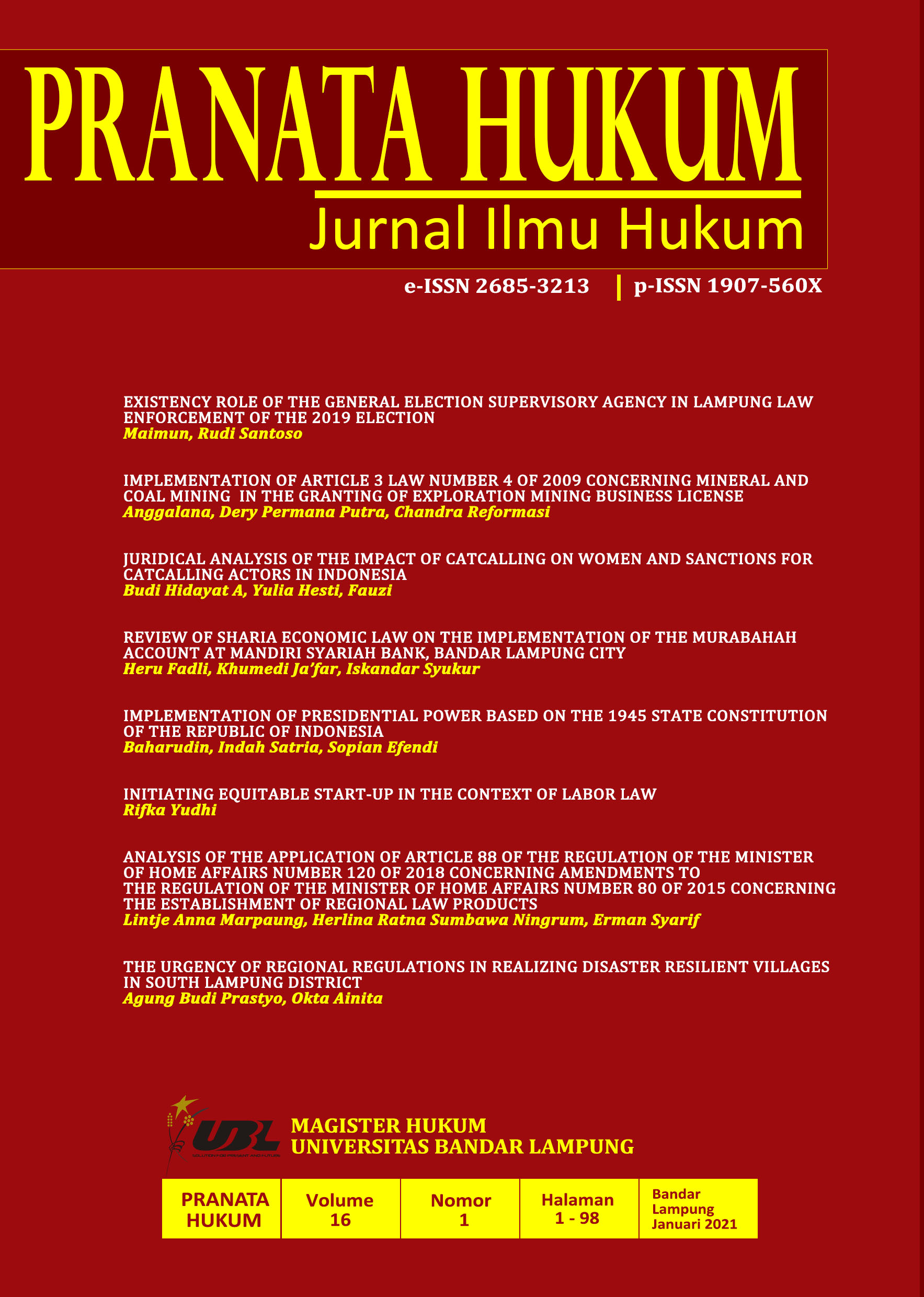 Downloads