IMPLEMENTATION OF PRESIDENTIAL POWER BASED ON THE 1945 STATE CONSTITUTION OF THE REPUBLIC OF INDONESIA
Keywords:
Implementation, President, Power, Constitution
Abstract
The unclear regulation on the power of President as the highst war Command of the Army, Navy And Air Force, raises the problems in the practices of Indonesian State. It has the scope and implementation of power of President based on Article 10 Constitution. The method of this research used this paper is juridical normative, juridical historic, and juridical comparative. The research was undertaken on library research to collect primary, and tertiary data. The result of research, showed that scope of President power based on article 10 of the 1945 Constitution include the financial, personal, and National defense. Implementation of President power based on Article 10 of the 1945 Constitution as long as the Presdiden government of Indonesia has implementatition. The was Command, was used as power instrument.
Downloads
Download data is not yet available.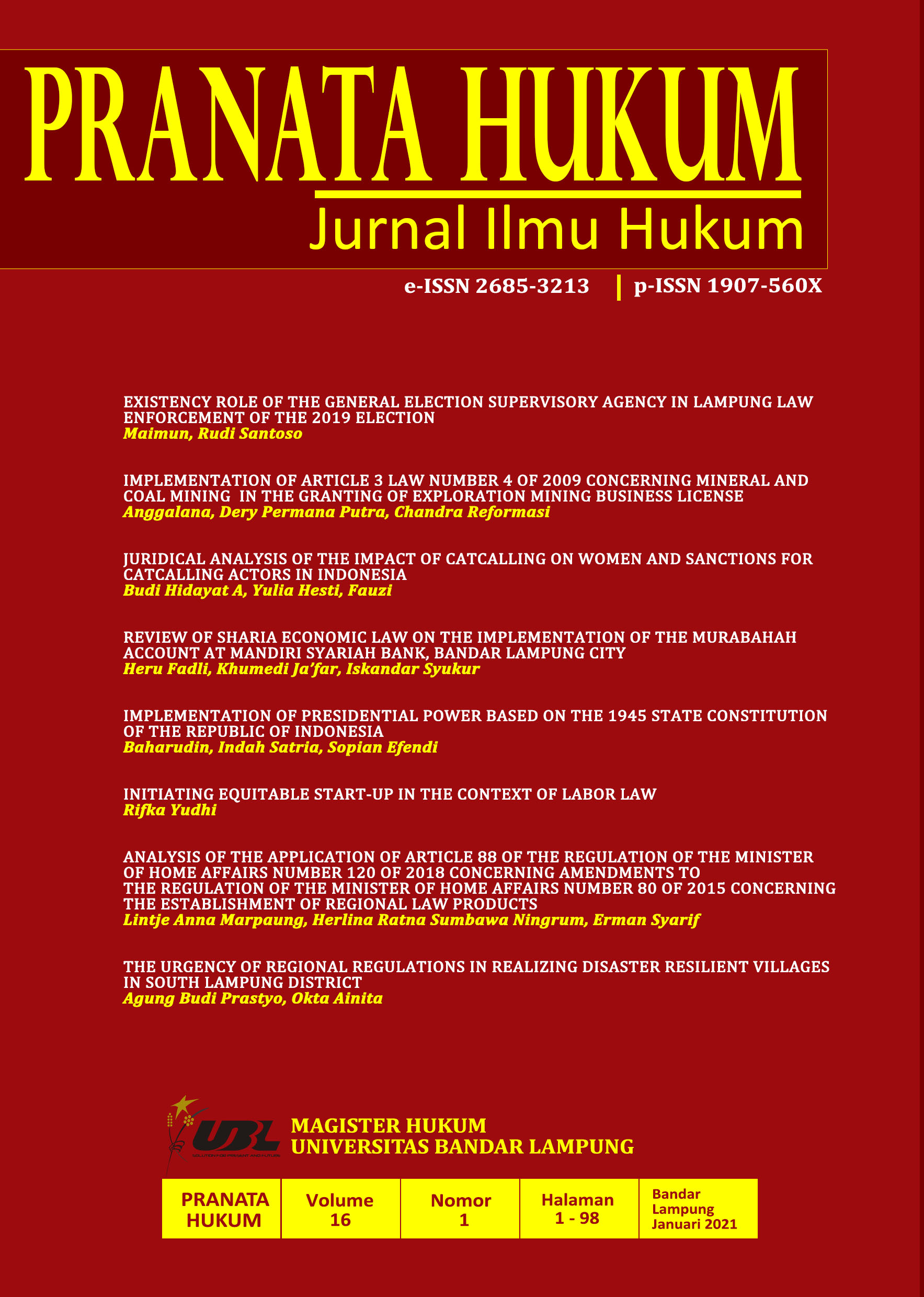 Downloads