DISPARITAS PENERAPAN PIDANA TERHADAP PELAKU PENYALAHGUNAAN NARKOTIKA
Keywords:
Disparity, Actors, Narcotics
Abstract
The same article but the verdict handed down is different in the case of narcotics abuse. This research is taken from the narcotics case that was decided by the Lampung Provincial District Court. The research problem is whether the factors causing disparity in the application of crime in narcotics abuse cases in the Metro City District Court (Study of Decision Number 14 / Pid.Sus / 2016 / PN.Met and Decision Number 52 / Pid.Sus / 2015 / PN.Met)? The research method used in this writing is normative juridical, and empirical approach. Research Findings that factors causing disparity in narcotics abuse cases in Metro District Court are due to the Laws and Regulations, Law Enforcement Officials Resources, Internal and External Factors of Judges, Judicial Power in Decision Making, Decision Making Mechanisms by the Judges, and Factors Circumstances in the Defendant. Suggestions are expected to the Judge as a law enforcement agency, it is necessary to impose maximum penalties on narcotics offenders in accordance with Law Number 35 of 2009 concerning Narcotics, so that with the maximum criminal offense, narcotics abusers can be deterrent and can also reduce the number of narcotics users.
Downloads
Download data is not yet available.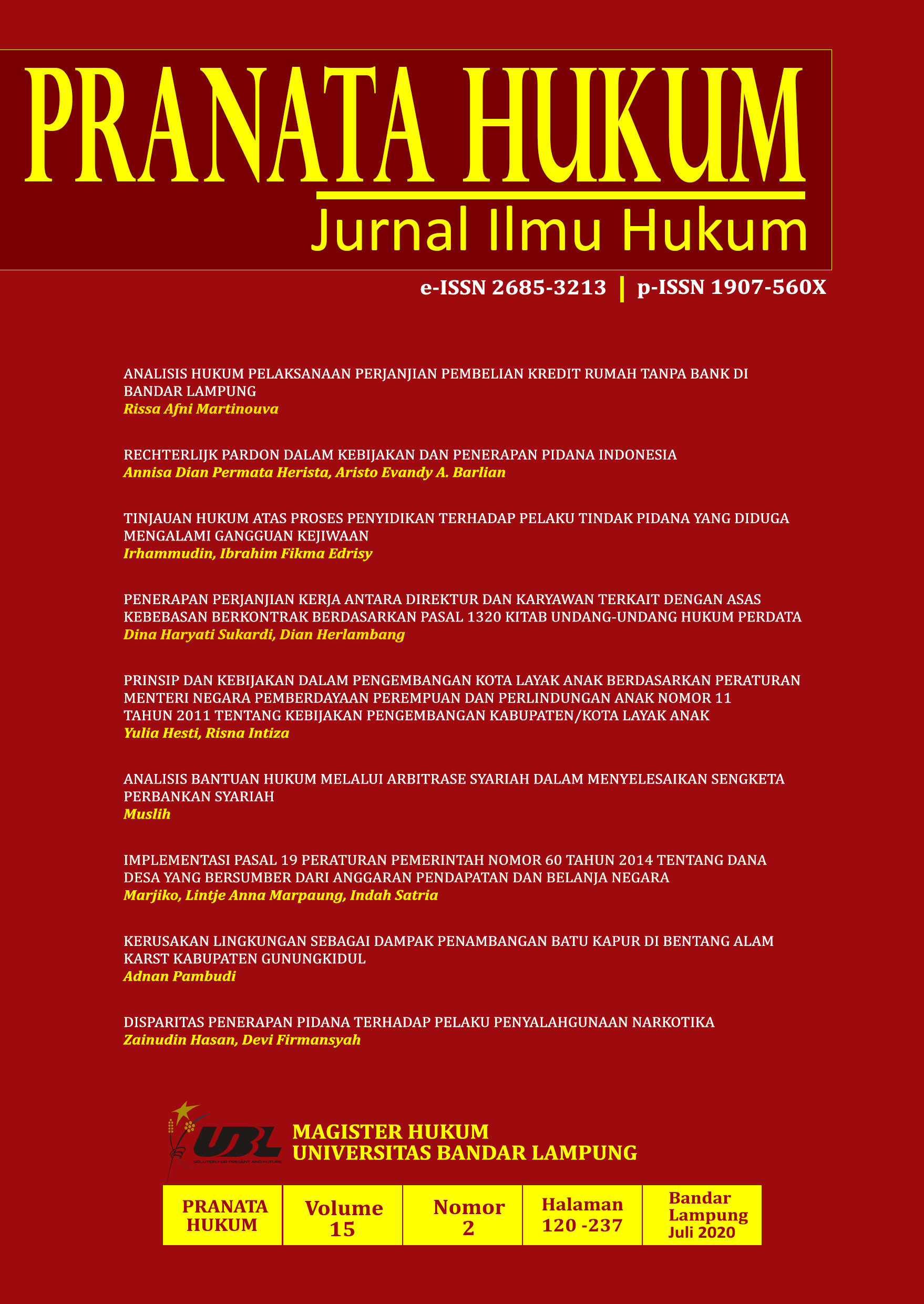 Downloads