KERUSAKAN LINGKUNGAN SEBAGAI DAMPAK PENAMBANGAN BATU KAPUR DI BENTANG ALAM KARST KABUPATEN GUNUNGKIDUL
Keywords:
Environmental damage, Karst area mining
Abstract
Mining without control and supervision can cause environmental damage. In order to keep the function of the nature in the process of mining, the government established preconditions and rules which is environmental impact analysis. Including the activity of rock mining in karst area Sewu hills, Gunungkidul, Yogyakarta. This area has been appointed by UNESCO as a geopark. On this research, the writer analyze about the impact of rock mining in environmental damage on this karst area. The research method used is empirical legal research. The empirical legal research is an (law in society?) observation and also can be called as a field observation in order to study the applicable law in the society. Several environmetal damages have been found on this research which are the change of the shape and the structure of karst hills, air pollution, and highway damage.
Downloads
Download data is not yet available.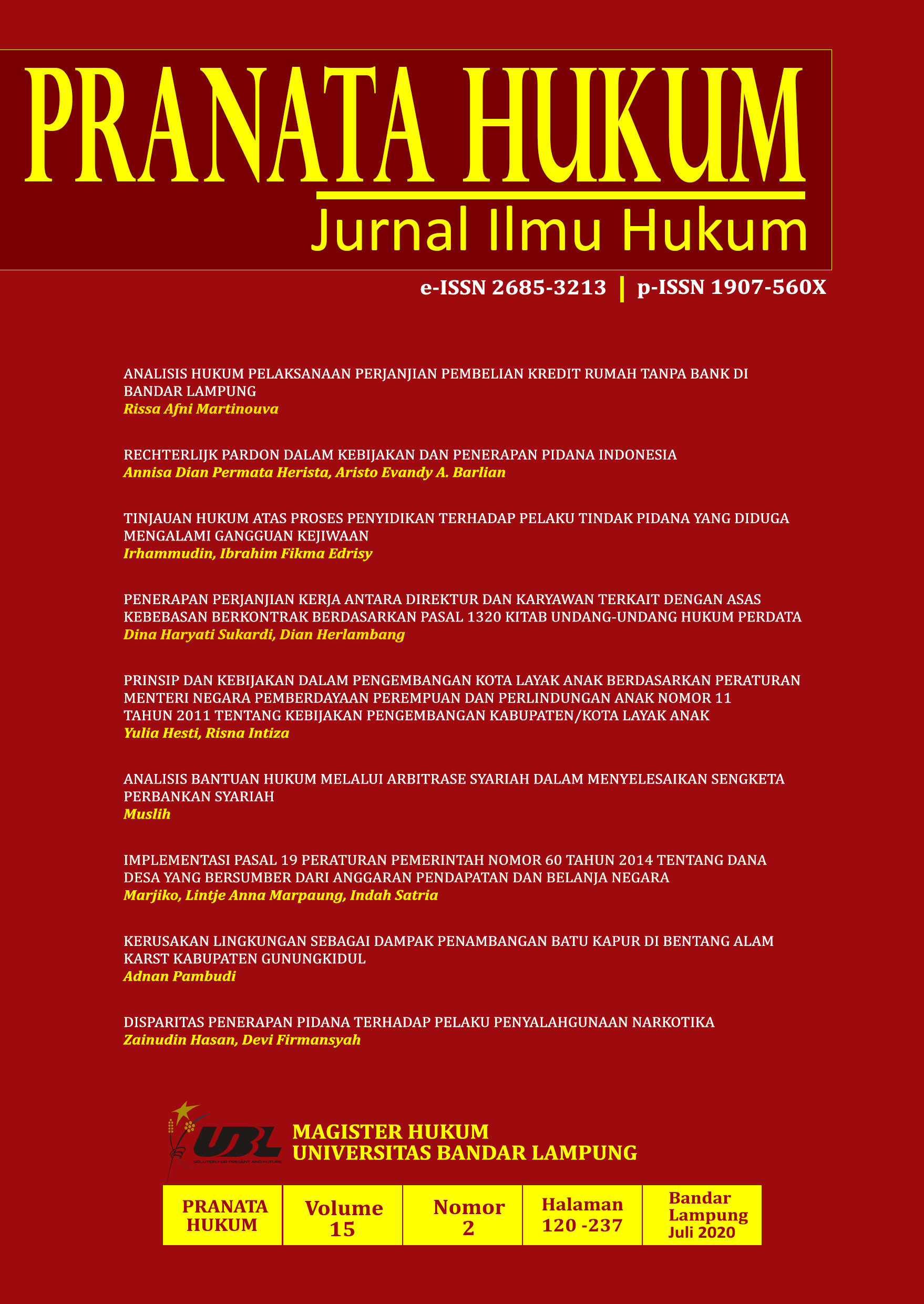 Downloads