IMPLEMENTASI PASAL 19 PERATURAN PEMERINTAH NOMOR 60 TAHUN 2014 TENTANG DANA DESA YANG BERSUMBER DARI ANGGARAN PENDAPATAN DAN BELANJA NEGARA
Keywords:
village, autonomy, Government Regulation
Abstract
 The village is a unit of the legal community that has a genuine arrangement based on the privileged origin rights. The cornerstone of the thinking on village governance is diversity, participation, autonomy, democratization and community empowerment. The result of the study is the Implementation of Article 19 of Government Regulation No. 60 of 2014 on Village Funds sourced from the State Revenue and Expenditure Budget in Rama Yana Village Sub-District Seputih Raman Central Lampung Regency is currently done in accordance with government regulations but not yet maximized. The problem is still the lack of knowledge of village apparatus in understanding the rules about village fund management, lack of understanding of the tupoksi of each position, delay in the transfer of village funds, system of management of the village administration that is not optimal, lack of aspiration and active role of the community, ineffective communication between the community and the village head.
Downloads
Download data is not yet available.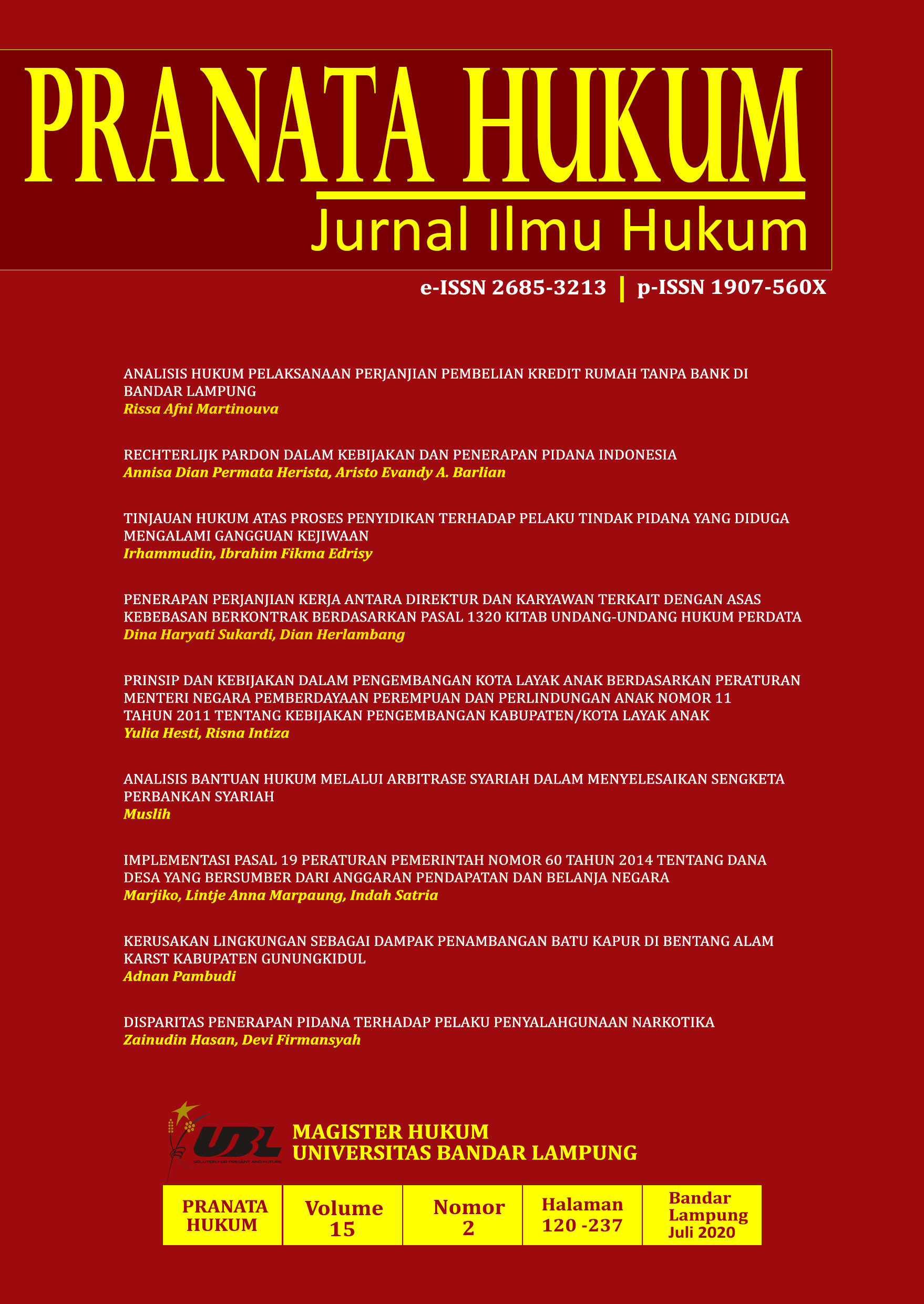 Downloads