TINJAUAN HUKUM ATAS PROSES PENYIDIKAN TERHADAP PELAKU TINDAK PIDANA YANG DIDUGA MENGALAMI GANGGUAN KEJIWAAN
Keywords:
Crime, Investigation, Psychiatric Disorders
Abstract
Article 44 of the Penal Order stipulates that it is not punishable for anyone acting in a state of disficed or impaired soul due to a disease. Article 44 of the Criminal War clearly mentions one of the possible restrictions on a person's ability to account for his or her actions before the law. The research methods used in this study are normative approaches and empirical approaches. The data sources in this study consist of primary data and secondary data. The problem is, in the process of investigating the perpetrator of a crime suspected of having a psychiatric disorder and whether the legal consequences arising from the investigation of a criminal suspected of having a psychiatric disorder. The results of this study show that the investigation of suspected criminals with psychiatric disorders in accordance with sop investigations ranging from summons, arrest, detention, seizure, examination, requesting forensic expert information, shooting suspects and submiting case files to the court. As a result of the law that arises from the investigation of the perpetrator of the alleged criminal disorder based on the expert's description in this case forensic experts through psychological examination of the psychological condition of the perpetrator which from the results of Visum et Repertum Psychiatricum states that the suspect is in a healthy condition of his soul and continues the investigation process.
Downloads
Download data is not yet available.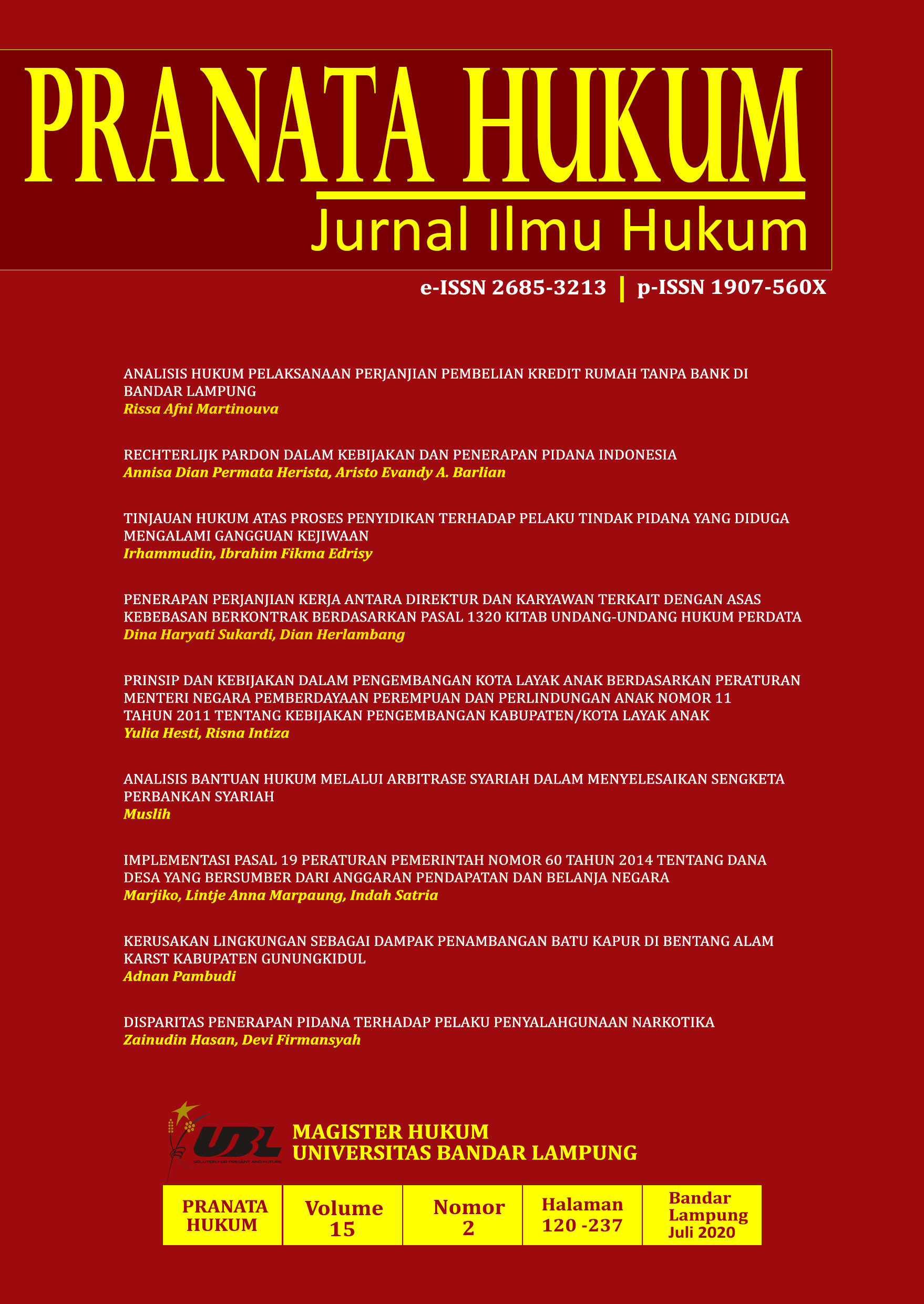 Downloads