RECHTERLIJK PARDON DALAM KEBIJAKAN DAN PENERAPAN PIDANA INDONESIA
Keywords:
Criminal Policy, Forgiveness Judge, Legal Renewal
Abstract
Penal code in the formulation of criminal law is currently only fixated on the provisions of criminal acts and crimes without including the goals and principles of punishment. Therefore, criminal law is currently considered rigid and inhumane in its application in small cases that are deemed to require social justice. Formulations which do not have objectives and principles in criminal guidelines will not produce effective law, now there is an idea that is Rechterlijk Pardon as one of the concepts in criminal reform that has been used by various countries implementing civil law systems. The results of the analysis in this study found 6 (six) articles relating to the value of forgiveness in the current formulation of the Kuhp but not the pure forgiveness value and the discovery of 5 (five) criminal justice applications that already have forgiveness values but still cannot be applied properly because they are not properly applied the existence of forgiveness formulations in the current criminal. The formulation of the judge's forgiveness idea "Rechterlijk Pardon" will make the criminal law system in Indonesia to come to be more integral, flexible, humanist, progress and nationalist. The criminal justice system desperately needs significant reforms such as the inclusion of criminal law goals and principles so that an effective criminal justice system in Indonesia is realized.
Downloads
Download data is not yet available.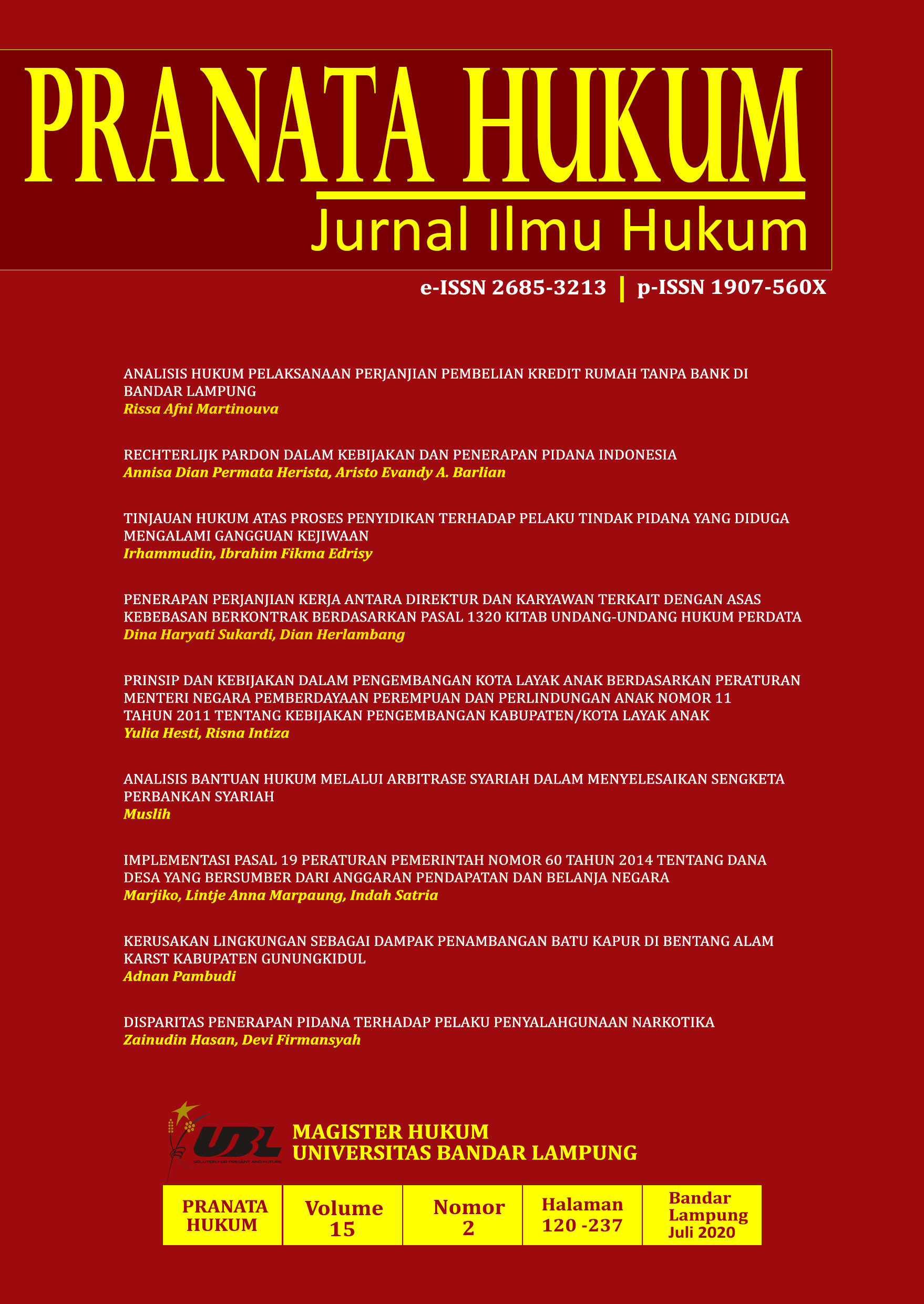 Downloads