ANALISIS HUKUM PELAKSANAAN PERJANJIAN PEMBELIAN KREDIT RUMAH TANPA BANK DI BANDAR LAMPUNG
Keywords:
Agreements, home loans without banks
Abstract
Humans will seek home as a place to live both for themselves and for their families. Home ownership There are a variety of ways through purchase, lease, grants and inheritance. This research discusses the ownership that is done by buying in installments. Some consumers choose to avoid transactions through banks, as they have to follow a few complete terms. These requirements are not all consumers are able to fulfill them and avoid the bank interest added in installments is uncertain. This research is conducted by the method of interviews to residential marketing and residential consumers in Bandar Lampung which believes the process of purchasing a home purchase credit without a bank. Research is intended to analyse the implementation of the Agreement as well as its legal consequences in conducting a home credit purchase agreement with no bank in Bandar Lampung. The description of this research is done on the grounds in Bandar Lampung there are already several consumers and developers who run a home loan system without a bank. This research provides analysis of some legal consequences as a weakness in this agreement which should be considered by consumers and developers of residential credit without banks.
Downloads
Download data is not yet available.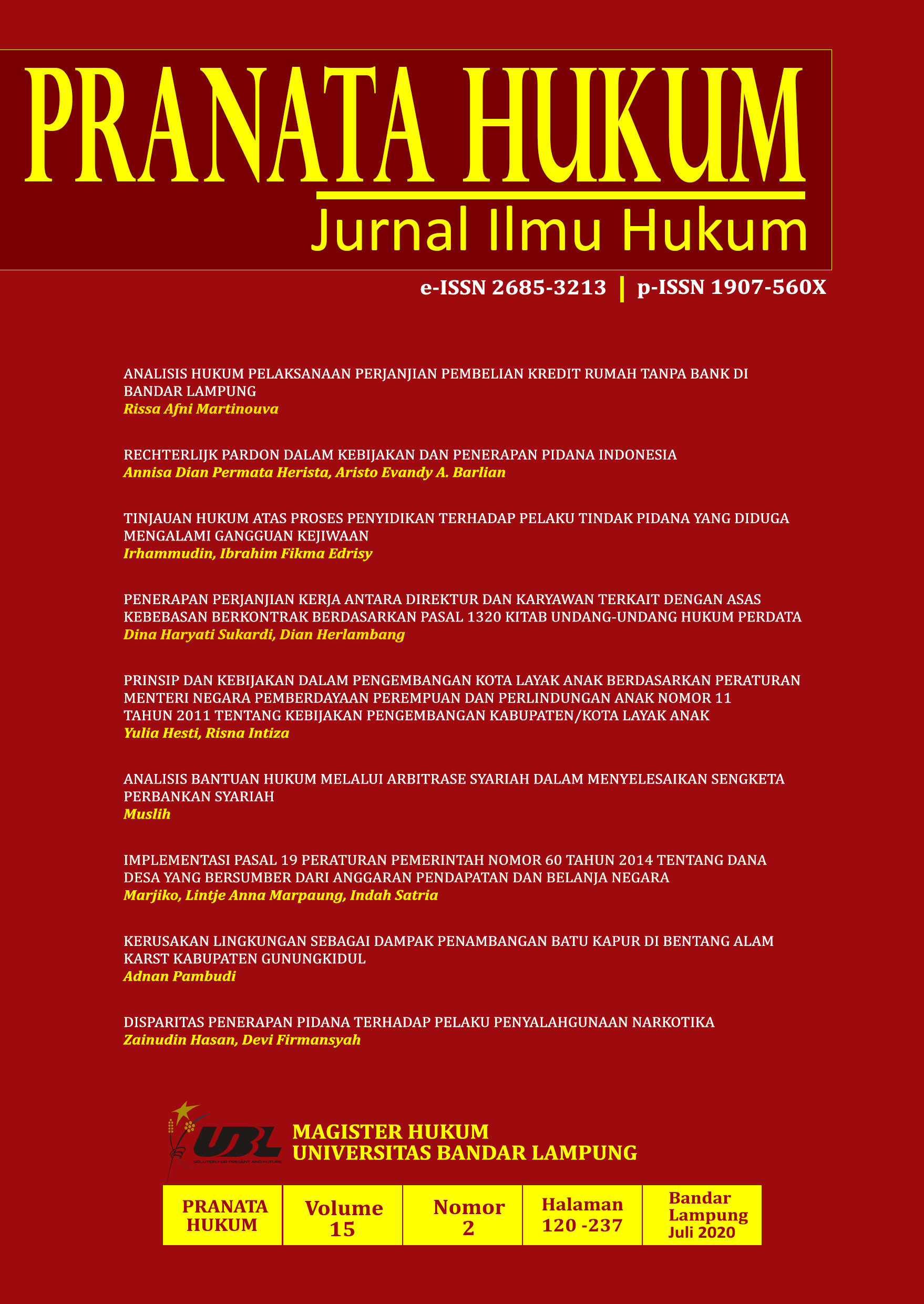 Downloads