PERLINDUNGAN HUKUM TERHADAP PEMENANG LELANG BARANG RAMPASAN NEGARA BERUPA KENDARAAN RODA DUA YANG DIEKSEKUSI DENGAN CARA LELANG OLEH KEJAKSAAN
Keywords:
Legal Protection, Auction winners, State loot
Abstract
Prosecutors as law enforcement institutions carry out execution of state loot in various ways, one of which is auctioned for the country. One of the loot state executed by the state attorney of Bandar Lampung by means of auction is a unit of vehicle twowheeled vehicles as contained in the quote treatise Number: 908/2016 issued by the State Wealth Service office and auction of Bandar Lampung. The results of this study showed: (1) The protection of the law against the auction winners of the state booty in the form of two-wheeled vehicles executed by way of auction by the attorney in quotation treatise number: 908/2016 can be realized by enforcing legislation or special policies in order to fulfill the right of auction winners to manage and possess vehicle ownership documents both STNK and BPKB. (2) The legal certainty of the winner of the state Booty auction in the form of a two-wheeled vehicle executed by way of auction by the Prosecutor has not materialized because the auction winner cannot take care of and have the vehicle ownership documents both in the form of STNK The winner of the auction in this case only accepts auction treatise quotes number: 908/2016 which serves as a buy and sell deed.
Downloads
Download data is not yet available.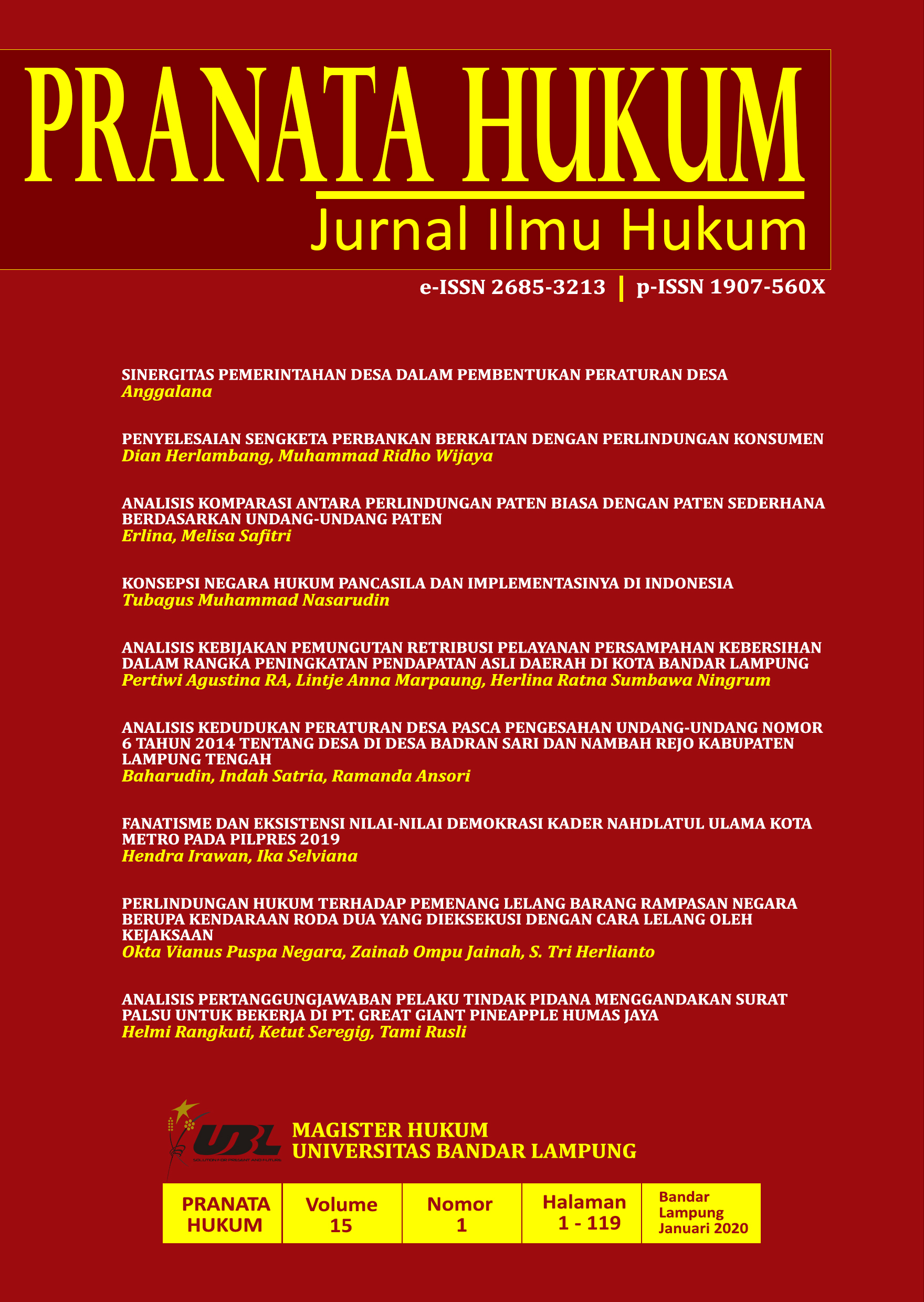 Downloads
License
Copyright (c) 2020 PRANATA HUKUM
This work is licensed under a Creative Commons Attribution-NonCommercial-ShareAlike 4.0 International License.