FANATISME DAN EKSISTENSI NILAI-NILAI DEMOKRASI KADER NAHDLATUL ULAMA KOTA METRO PADA PILPRES 2019
Keywords:
Democratic, Fanaticism, Nahdlatul Ulama
Abstract
Fanaticism has become an ordinary phenomenon and has a positive effect on individuals in believing things. However, the fanaticism that arose in the cadre of the Islamic community organization Nahdlatul ulama Metro city related to the presidential election in 2019, not only connects fanaticism with religious beliefs but also against the organization it adheres to. This fanaticism had an impact on the tendency of NU cadres to choose pairs of presidential candidates based on organizational similarity. The existence of fanaticism is possible to disrupt the existence of democratic values that uphold freedom of choice without pressure from certain individuals or organizations. The type of approach used in this study is qualitative naturalistic, with ethnographic research designs that will find forms of fanaticism of cadres Nahdlatul ulama. The primary data source is aimed at the Nahdlatul Ulama Management and cadres, with data collection techniques in the form of semi-structured interviews and uninvolved observation. From this research, it was found that fanaticism in a number of Nahdlatul Ulama cadres in Metro city is still classified as positive fanaticism. The fanaticism is in the form of support given by spreading positive news of a presidential candidate pair who is supported and dispelling negative news on social media and in the community. The existence of fanaticism in NU cadres does not at all influence the existence of democratic values because neither the board of directors nor the NU cadre forces their cadres to choose NU ulamas who are included in the presidential candidate pair in the 2019 presidential election.
Downloads
Download data is not yet available.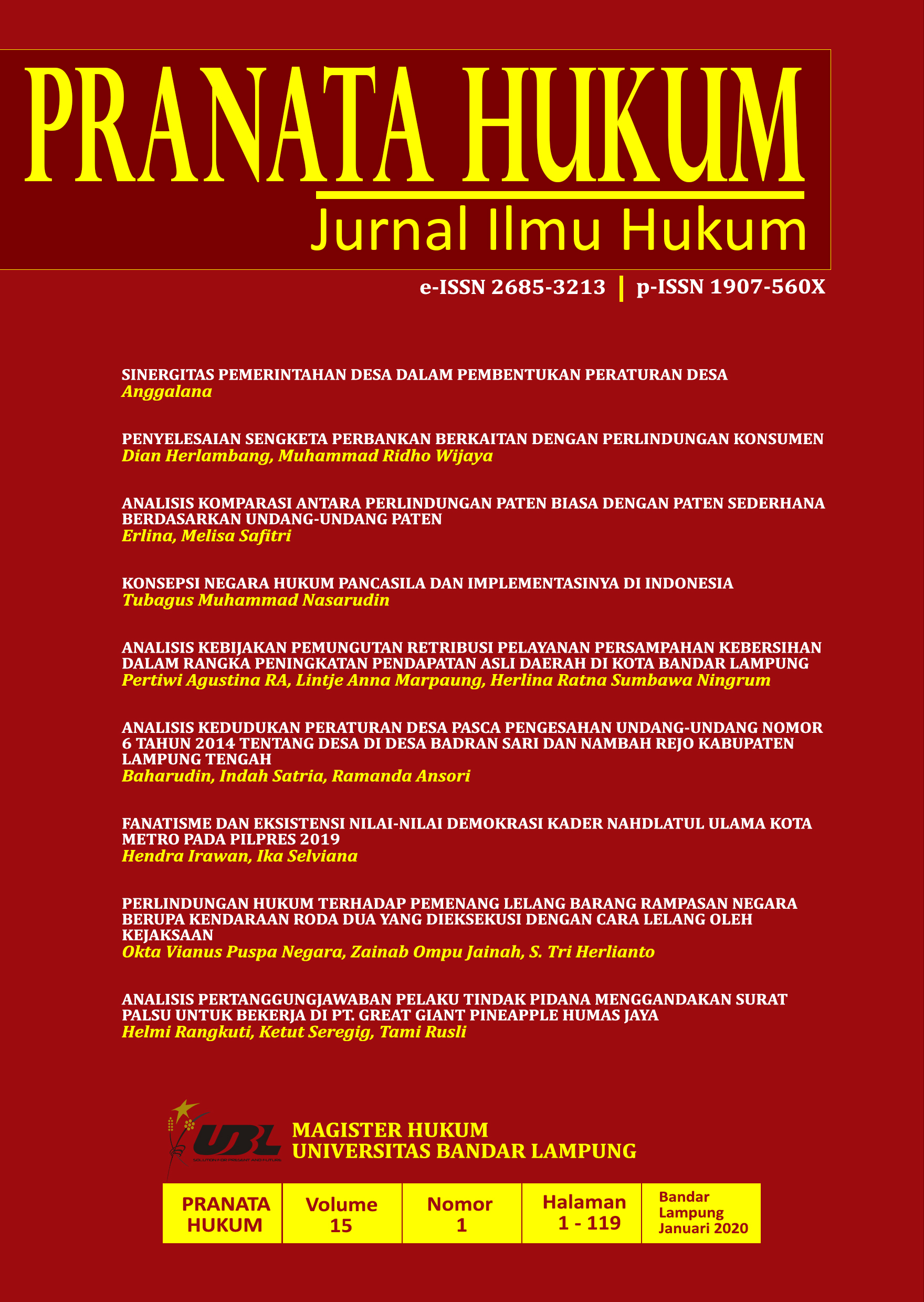 Downloads