ANALISIS KEDUDUKAN PERATURAN DESA PASCA PENGESAHAN UNDANG-UNDANG NOMOR 6 TAHUN 2014 TENTANG DESA
Keywords:
Village, Village regulations, Village head
Abstract
Rule of Law village Badran Sari and Nuts Rejo in the system of hierarchy legislation of village regulations is no longer mentioned explicitly as a type of legislation. That is, the position of village rule is considered only as a further description of the higher legislation, but there is no local government to give village empowerment. The process of establishing a village regulation covering the implementation of the village regulation Program Badran Sari and Nuts Rejo in central Lampung District, Badran Sari Village is already in accordance with the Village Regulation reference Number 6 year 2014 about the village and the role of village head and the village consultative agency while Natan Rejo village has not applied the village regulation and regulations in accordance with Law No. 6 of 2014 but it is appropriate as the absolute rule of the village head without any discussion and consultation with the community in advance. Constraints faced in the establishment of regulations village Badran Sari and Nuts Rejo in central Lampung regency. In the village of Badran Sari that they are experiencing obstacles that relate to the reason of the retribution in the village government, while the village of Nuts Rejo Kecamtan Elephant City is the quality of the performance of villages and BPD is less maximal, lack of socialization of village government to the community, and the performance capabilities of village governance.
Downloads
Download data is not yet available.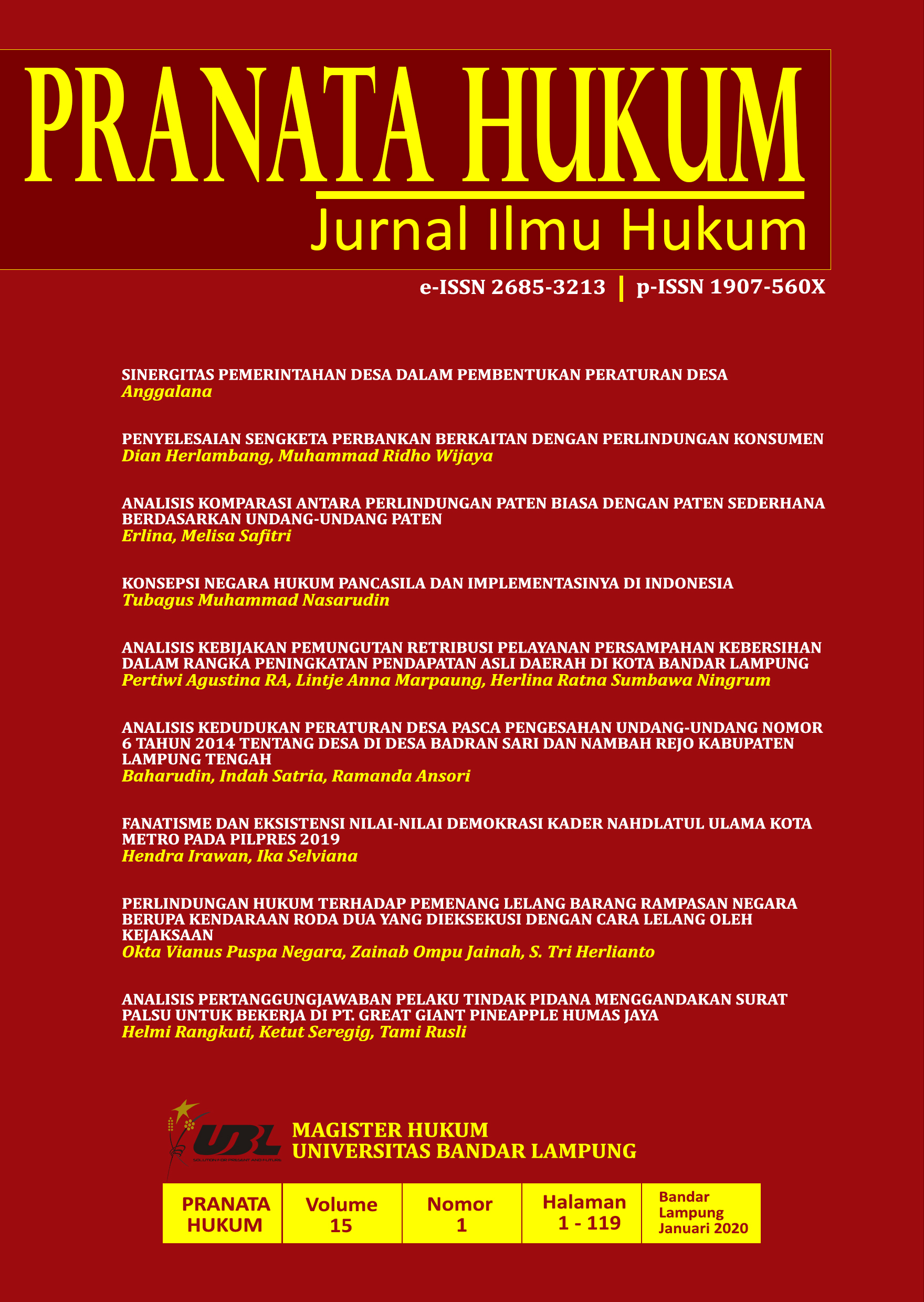 Downloads