REVIEW OF SHARIA ECONOMIC LAW ON THE IMPLEMENTATION OF THE MURABAHAH ACCOUNT AT MANDIRI SYARIAH BANK BANDAR LAMPUNG CITY
Keywords:
murabahah, Islamic bank, contract, Bandar Lampung
Abstract
Ba'imurabahah is applied as a financing product to finance the purchase of
consumer goods (consumption), working capital needs, and investment needs.
Financing in the form of consumers (consumption) are asuch as the purchase of
vehicles, houses, and multipurpose goods (electronic goods, household equipment, and other consumer goods). For example, working capital financing to purchase paper raw materials for printing orders, mercantile inventory, raw material inventory, and capital goods, as well as unsustainable working capital. Likewise, financing for investment are such as to buy machinery and equipment for technological upgrades and updates. The Implementation of the Murabahah
Agreement at Bank Mandiri Syariah, Bandar Lampung City was considered from the Perspective of Sharia Economic Law. In practice, Islamic Banks do not sell goods to customers, but Islamic Banks only provide an authorized amount of money to customers to buy goods for themselves. This seems as if the Islamic Bank does not want to take the risk, even though it should be the seller of the Islamic bank to be ready to face the risk of loss. Based on the results of this study, the implementation of the Murabahah Agreement at Bank Mandiri Syariah Bandar Lampung City did not fulfill one of the pillars of the contract.
Downloads
Download data is not yet available.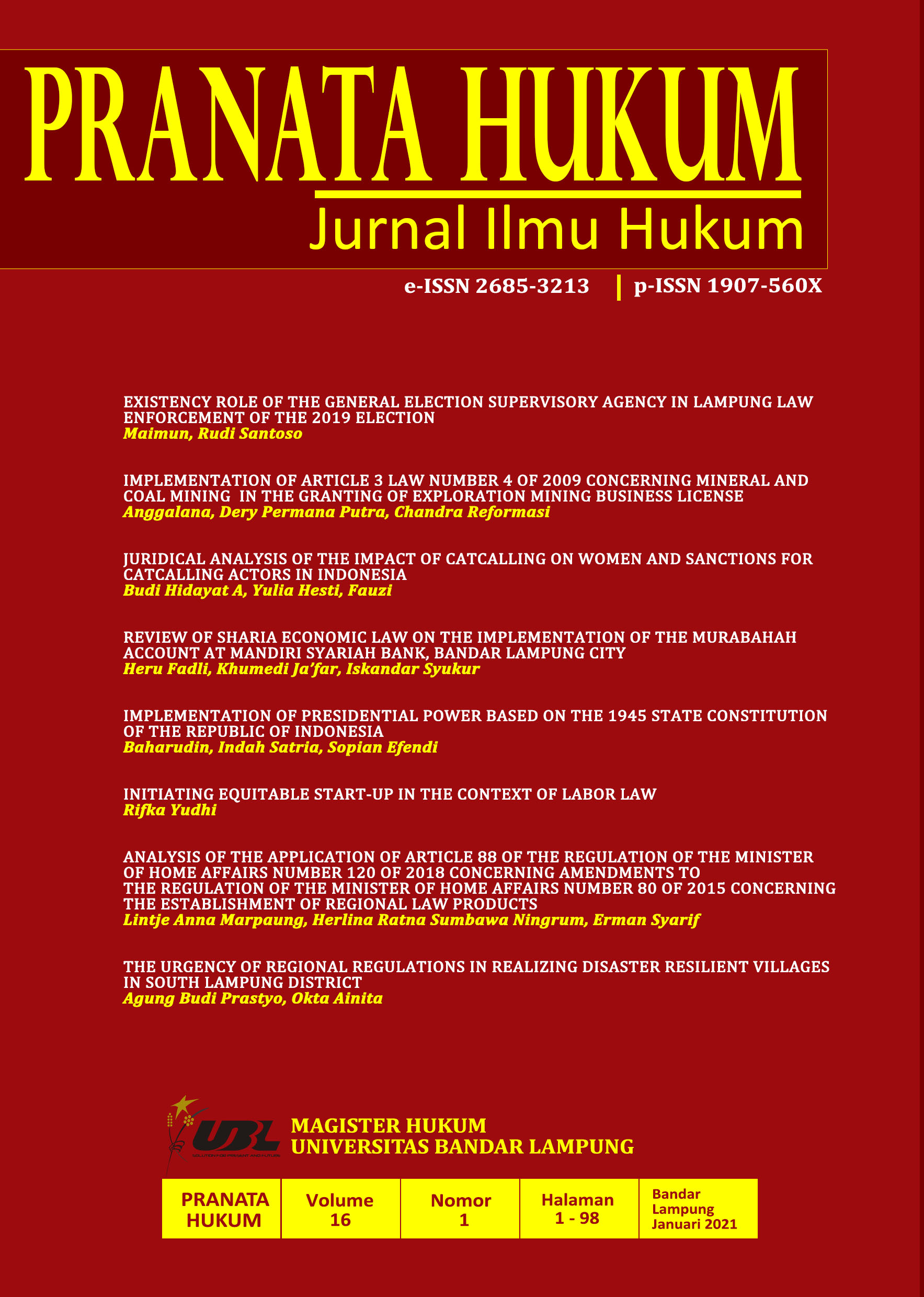 Downloads